An exhibition of Paintings and Drawings
by
Christopher Marsh
1st - 30th June 2019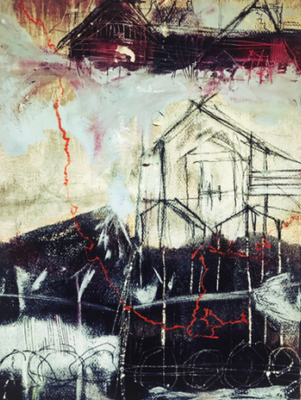 Preview 1 - 4pm
Saturday 1st June 2019

Refreshments Served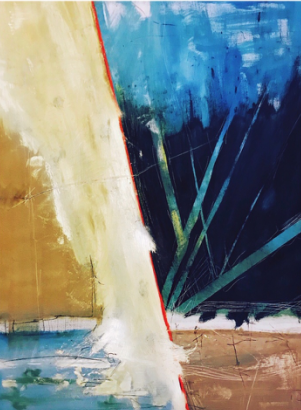 The industrial landscape. The people that helped form them, work them and ultimately are now stuck with them, are the salt of the earth.
The countryside shaped and contoured by farmers and labourers were regularly called salty b*******, as they moaned about their state constantly, yet never realised the beauty they worked in - or did they?
And finally the sea - salt becomes even more apparent at this point.
Christopher Marsh (M.A) is an award winning Video and Brut Artist living in Hull, UK.
Working in a non-linear context, utilising abstraction and experimentation in an art brut ethic he uses various formats within the work from 35mm film, digital, oils, acrylics and charcoal.
'In my creations I attempt to represent an ideal, that of deconstruction within a state of mind. To see something, remove it from its immediate surroundings, to re interpret, and present again with poetic fury'
Christopher Marsh 2019