'Traverse'

An exhibition of Paintings by
Anthony Housman

November 9th - December 1st 2019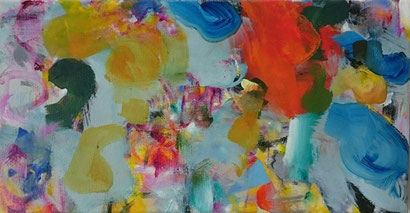 Preview 1 - 4 pm
Saturday 9th November 2019
Refreshments Served
Anthony Housman was born in Grimsby, North East Lincolnshire in 1977. He currently lives and works in Hull, East Yorkshire.
Anthony makes paintings that are non-representational. His approach focuses on developing a dialogue between the intentional and the incidental, through the exploration of shape, mark-making and colour relationships.
His multi-scale paintings and works on paper often contain numerous layers, as well as junctions and pockets of space that both recede and amplify to form a charged and active abstract language.