'To the Edge of Print'

Angus Vasili
Silkscreen Prints
September 4th 2021 – October 7th 2021
Meet the Artist 
September 4th 2021 - 1 - 3pm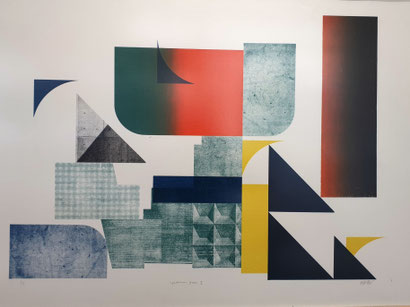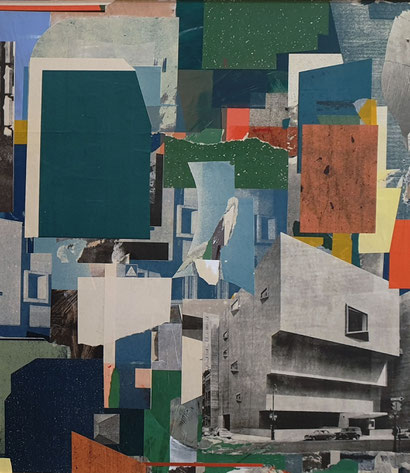 Angus Vasili is known for his architectural infused silkscreen prints.
Driven by his passion for process, Vasili creates a delicate balance between the abstractions of printmaking and the monumental forms of modern and contemporary architecture, which fuse and coalesce in an extraordinary dance of visual elements.
Weaving in screen-printing, photography, and hand-finished texture, Vasili's practice continues to evolve, ever informed by the experimental.
Describing his practice as 'loose and intuitive', Vasili relies on the aleatory nature of the printing process – those chance accidents in analogue technique that bring about some of the most spectacular visual instances, for a raw and dynamic contemporary aesthetic.'